Multi-Day Coach Tours of Spain
Browse through our tours of Spain below or customize your own tour. Contact us for more details...
---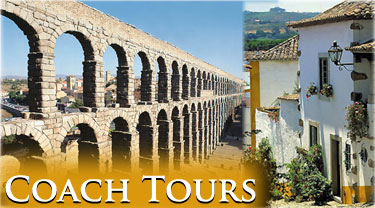 Our Multi-Day Coach Tours depart from Madrid, Barcelona, Costa del Sol and Lisbon. You can choose from 2 up to 19 Days visiting All of Spain, Portugal, Morocco, or just picking one country ( Spain, Portugal or Morocco). Even only certain regions/areas of these countries like: Andalusia and Morocco, Galicia and Northern Portugal, Alentejo and Algarve, Valencia and Barcelona, Green Spain, etc... You will not miss out on anything as the tours are fully-escorted and all routes have been planned out to cover different areas of Spain, Portugal and even Morocco.
Multi-Day Coach Group Tours
---