Private Tours Spain and Cruise Ship Shore Excursions
Browse through our tours of Spain below or customize your own tour. Contact us for more details...
---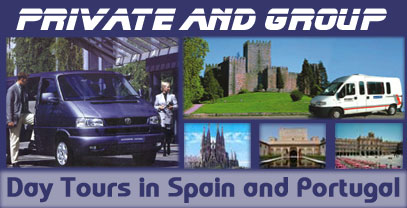 A in Spain and Portugal is not complete without a few days of tours and entertainment during your stay.

We have a wide variety of private half-day and full-day tours available in major cities and selected towns of Spain. Whether traveling as a family, group, or in couples we have excursions that are suited for all types of travellers. From VIP privately guided tours to cruise ship shore excursions.
Private Shore and Chauffeur Guided Excursions
---