Galicia Tours and Vacations
Browse through our tours of Spain below or customize your own tour. Contact us for more details...
---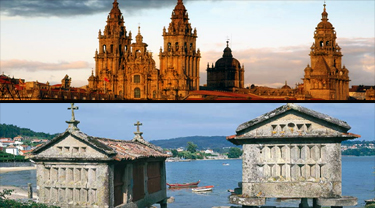 If you would like to shatter all the usual stereotypical images of Spain, Galicia is the place to go. It is fresh and verdant, it has gushing rivers and a coastline more reminiscent of Scotland than Spain. The weather is cool often misty and the land is impregnated with an age-old magical atmosphere, which travelers can share in cathedrals, castles, Dolmens & Hill-forts. You may even hear Galician bagpipes (Gaitas) droning across the pasture.
---